True Sport Spotlight: Ace Volleyball Club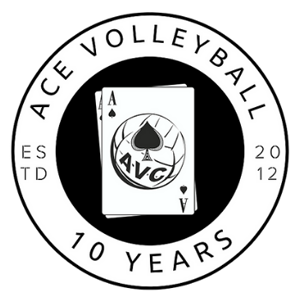 For Ace Volleyball Club, being a champion is about more than just winning games. As one of the largest volleyball clubs in Canada, with over 30 teams spanning from Calgary, Lethbridge, Fraser Valley and beyond, Ace Volleyball Club inspires its athletes to not only excel in the game of volleyball, but to also be ambassadors of the game by giving back to their communities and charitable organizations. They truly exemplify the True Sport Principle of "Give Back" and have been committed to True Sport for the past five years.
David Wildman, Founder and President of Ace Volleyball Club, was relieved to learn about True Sport and how the principles aligned with Ace's values, especially as it relates to their support and involvement in community outreach initiatives. Over the years, Ace Volleyball Club has raised over $150,000 for the Alberta Children's Hospital, $70,000 for the Make a Wish Foundation, and $12,000 for Canada's Women's National Volleyball Team. In addition, Ace Volleyball Club has donated a dozen boxes of volleyball gear to youth in Nairobi, Kenya through the Youth Initiative Development Program, and has also supported several local foodbanks.
"As coaches, we can have such a huge impact on these kids. Parents and players focus a lot on winning these days, but I believe that the impact we can have by using sport to help develop good people through community involvement will be more fulfilling," said Coach Wildman. "No one remembers who won the tournament of January 2016.  But athletes will remember the lives they changed and the relationships they had with their teammates and their coaches."
Coach Wildman advised those who are just starting their True Sport journeys to believe in the purpose of sport and the experiences it can bring. "Sport teaches so many life lessons: teamwork, friendship, work ethic, focus, and more. Stay close to your philosophy and never sway from your integrity or ethics. You will be challenged through the process, but seeing it through and looking at the positive impact will create the ripple effect for others to follow."