Regina Midget AA Pacers, "Pacers Pay it Forward" – Regina, Saskatchewan
After coming in second at a baseball tournament in Saskatoon, the Regina Midget AA Pacers received an extra cheque for $125.00 from the Quinn Stevenson Memorial Athletic and Spirit Trust. The directive was to "pay it forward" to the baseball community however they saw fit. The Pacers players decided to organize a skills camp for youth who were interested in baseball, but because of financial, cultural, or other barriers, were not likely to be part of an organized team.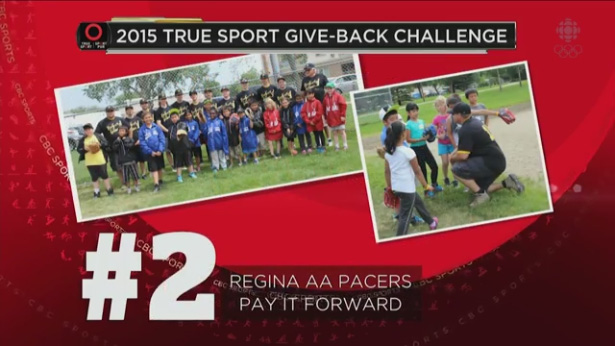 As momentum of the project grew, the anticipated small, basic skills camp turned into something much more than that, and the result was more than the team ever dreamed. Thanks to the generous support of the Pacers' families and numerous local organizations, the team successfully hosted a skills camp for 16 youth, aged seven to ten.
By going through the process of making the seed of this idea a reality, the Pacers' players learned the value of connecting with and helping others, acting as role models, sharing their skills with others, and having fun while doing it. They hope that the positive publicity generated by the event, the financial support of Regina businesses, and the continuing participation of the players and families of Baseball Regina will create a lasting impact/legacy in the community.