True Sport Spotlight – True Sport Lives Here New Brunswick
In December 2022, Sport New Brunswick launched True Sport Lives Here New Brunswick, a province-wide initiative that demonstrates their commitment to values-based sport. Building on the leadership and work of True Sport Lives Here Manitoba, Sport New Brunswick started work on the Envisioning Sport Project in the fall of 2021 with the aim of building a stronger, more valued provincial sport system that increases participation and supports athletes. The project's final report, Gaining Momentum Together – Envisioning NB Sport 2035, recognizes True Sport as the preferred approach to values-based sport.
"We are excited to reintroduce True Sport to New Brunswick members as a values-based approach to sport, and to continue toward excellence across the sport community. Our commitment to the True Sport Principles provides a framework to ensure that we are offering a safe sport environment and positive experiences for every participant in New Brunswick," said Sabrina Durepos, CEO, Sport New Brunswick.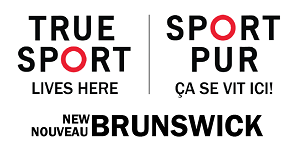 Since the fall of 2022, Sport New Brunswick has made huge strides to reactivate a values-based approach to sport and hopes to carry the momentum into 2023. Highlights in the activation timeline:
October: Sport New Brunswick hired Kate Campbell as Project Lead for Safe Sport and True Sport, who is now a True Sport Champion.
November: True Sport activation presentation and workshop held for more than 30 organizations through the Sport New Brunswick Sport Summit.
December: Start of True Sport Tuesday social media campaign intended to share information about the tools and resources that are available and to inspire values-based sport activation.
Plans for 2023: Sport New Brunswick will explore opportunities to activate True Sport in its programs, policies, and practices. They will also consider campaigns, such was #NoRefNoGame, to support the goal of increasing the number of individuals and organizations across New Brunswick who declare their commitment to True Sport.
Sport New Brunswick and the Canadian Centre for Ethics in Sport (CCES), True Sport Team would like to acknowledge and celebrate Lori Johnstone who championed True Sport in New Brunswick for many years.
"The True Sport Lives Here New Brunswick initiative will serve to unite the community around values-based sport and help ensure positive sport experiences for all. We look forward to continuing to support Sport New Brunswick in their goals to help instill character, strengthen communities, and increase the opportunities for excellence in the province," said Karri Dawson, Executive Director of Values-Based Sport at the CCES – the network leader for values-based sport and champion of True Sport.
The CCES True Sport Team is excited to work with Sport New Brunswick and hopes to continue to inspire other provincial and territorial federations to do the same. For more information, email info@truesport.ca.