Looking back: 2012 True Sport Give-Back Challenge Winner
Each year, the True Sport Community Give-Back Challenge receives submissions packed full of inspiring stories of how communities have used sport to Give Back. Last year was no exception. The 2012 winner was the "Art Hawkins Great Canadian Ultimate Game."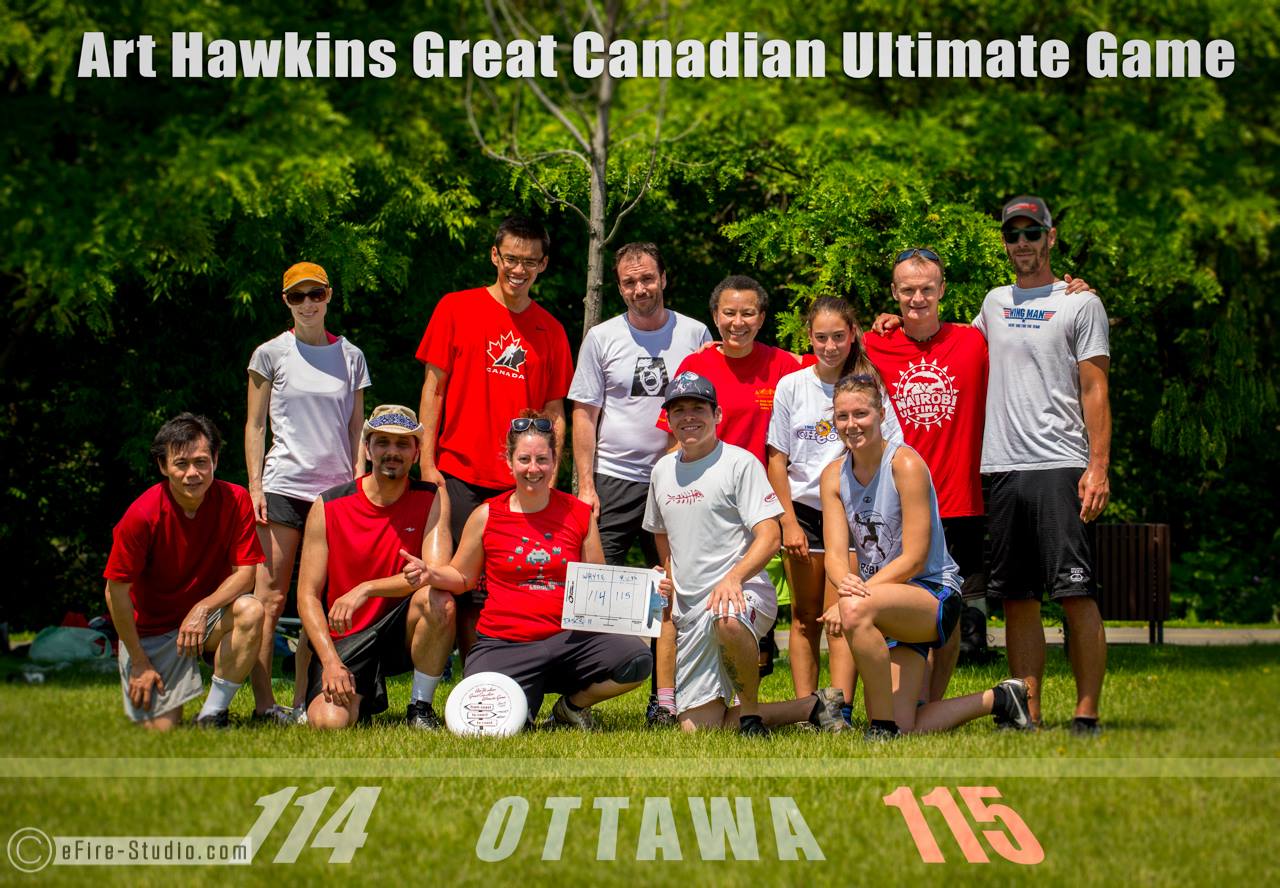 Each year, the True Sport Community Give-Back Challenge receives submissions packed full of inspiring stories of how communities have used sport to Give Back. Last year was no exception. The 2012 winner was the "Art Hawkins Great Canadian Ultimate Game."
Possibly one of the most intricate Give-Back events to date, the 24-hour cross-Canada ultimate game raised more than $8,000, which was split between two great charities – the Boys and Girls Club of Canada and Ultimate Peace.
"We always have the white team play against the red team across Canada," said Christiane Marceau, Executive Director of the Ottawa-Carleton Ultimate Association. "At the end of the game, the winning team gives 60 per cent of the proceeds to their charity while the losing team donates the remaining 40 per cent to their charity. That's how our Giving Back process works with this game."
Originally known as the Great Canadian Ultimate Game, the event was re-named in 2011 in memory of Art Hawkin, a man who dedicated much of his time Giving Back to his community. "He was a volunteer and an event leader of ultimate in Vancouver," said Marceau. "He helped develop a youth program and was an amazing man who did a lot for ultimate in British Columbia – that's why we renamed the game after him."
Marceau encourages everyone to participate in the True Sport Community Give-Back Challenge and not focus on winning, but the difference that good sport can make.
"Just Go For It," said Marceau. "The idea is to share your passion and make sure that every time you have the chance to Give Back and promote your sport, you do it. Don't be scared of winning or losing. The point it not winning the challenge, the point is sharing what you're doing with your community. Just Go For It. It doesn't have to be way too complicated, just do it.
For information about the 2013 True Sport Give-Back Challenge, please visit:  www.truesportpur.ca/give-back