Cal Hawley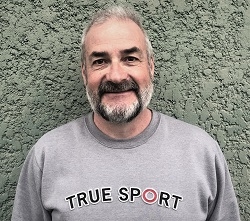 Residence: Winnipeg, MB
Occupation: Retired public servant, Leader – Mentor – Advisor - Coach
Current involvement in sport: One of the founding members of the True Sport Lives Here Manitoba organization, I am an active volunteer and advocate for volunteerism in our community, and proud to be a True Sport Champion.
Over the years, I have been a coach, administrator and provincial board member within the amateur sport community in Manitoba, held Vice-President positions with Baseball Manitoba and Manitoba Water Polo Association, and was instrumental in Baseball Manitoba's decision to declare as a True Sport organization. I coached baseball for over 20 years, at all levels from community club to elite.
I have also held leadership roles in various national, regional, and provincial sport championships and industry conferences.
I was the Sport Chair for Baseball in the 2017 Canada Summer Games, as well as co-chair for national and regional championships in both baseball and water polo. 
Why True Sport:  True Sport reflects the potential that sport has for being a positive influence in people's lives – not just on the sport field or in the area, but in all aspects of one's life. The True Sport values and principles speak to the important focus and impact that good sport has on everyone associated with sport and recreation – players, parents, coaches and administrators.